Chairman's Statement
John Smedley Ltd is committed to the principles of equal pay for all of our employees. We have always sought to ensure men and women receive equal pay for doing equivalent roles across the Company. While a Gender Pay Gap exists our analysis shows this is in the main due to:-
• Occupational Segregation: Females are under-represented within higher paid occupations.
• Vertical Segregation: Females dominating in the lower quartiles and males in the higher quartiles.
• Horizontal Segregation: Females and males dominating in specific occupations, for example, females dominate in sewing roles (non shift work) compared to males dominating in knitting machine roles (typically shift work and attracting shift pay) and higher numbers of females occupying part time roles.
John Smedley's overall mean gender split is (based on salaries as at April 2017) 27.3% for all employees and the median Gender Pay Gap for all employees is 24.5%. The current full time employees mean Gender Pay Gap for bonus is 32.1% and the median is 26.7%. Our quartile results for full time employees are as follows:-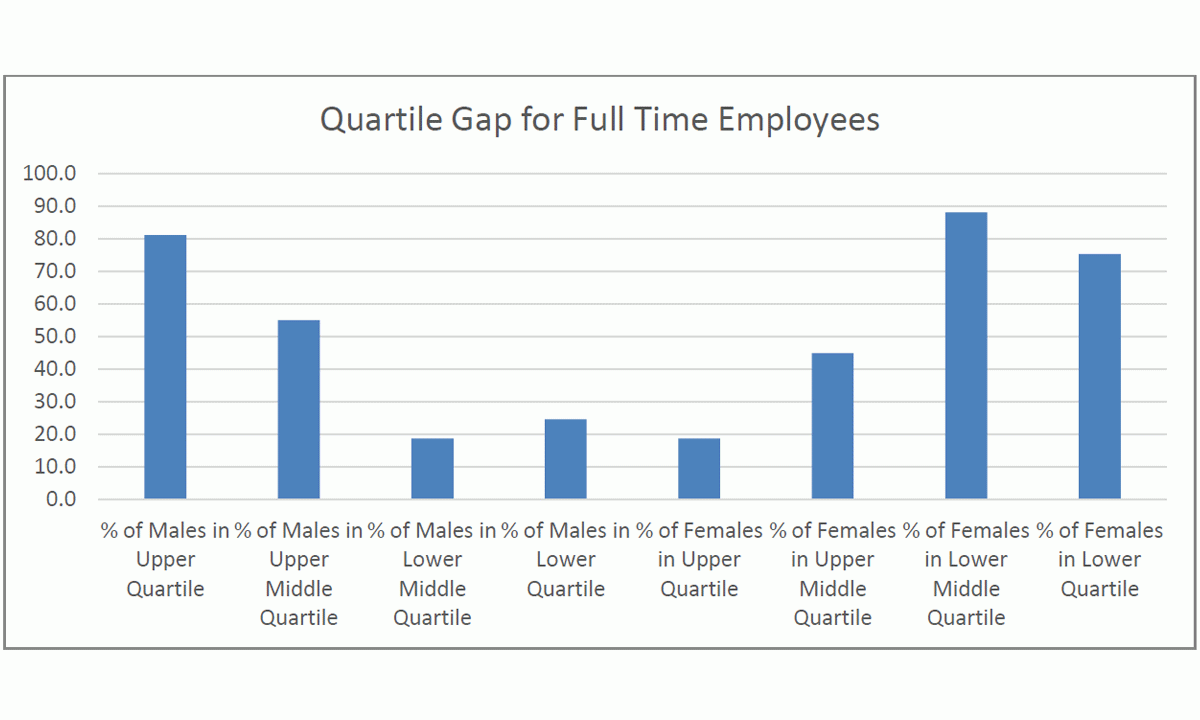 We have a commitment to close our Gender Pay Gap as much as possible. This will be dependent on increasing the ratio of females and males in positions that they traditionally do not apply for. We will look at recruitment strategies for these roles that encourage both genders to apply. We will articulate and embrace leadership and staff behaviours which support our values and promote a diverse, inclusive and enabling culture.
Attracting Talent: We will continue to build our brand and work towards our aim of being an employer of choice and develop creative approaches to secure the best talent.
Supporting Development: We will develop career pathways to enable long term development, progression and succession planning.
DR BRYAN JACKSON CBE
CHAIRMAN
For and on behalf of John Smedley Ltd