Chairman's Statement
John Smedley Ltd is committed to the principles of equal pay for all of our employees.
We aim to eliminate any gender bias in our pay and remuneration systems and understand that equal pay between males and females is a legal right in accordance with the Equality Act 2010, and European law.
Based on salaries as at April 1st 2018 and in comparison to our 2017 data:
The current mean gender pay gap is 28.3% for all employees – a slight reduction of 0.7% compared to 2017 data and the median gender pay gap for all employees is 24.2% - a reduction of 4% compared to 2017 data.
There were no bonus figures to report as no bonus was paid to any employee for this reporting year.
Our quartile results for all employees are as follows:-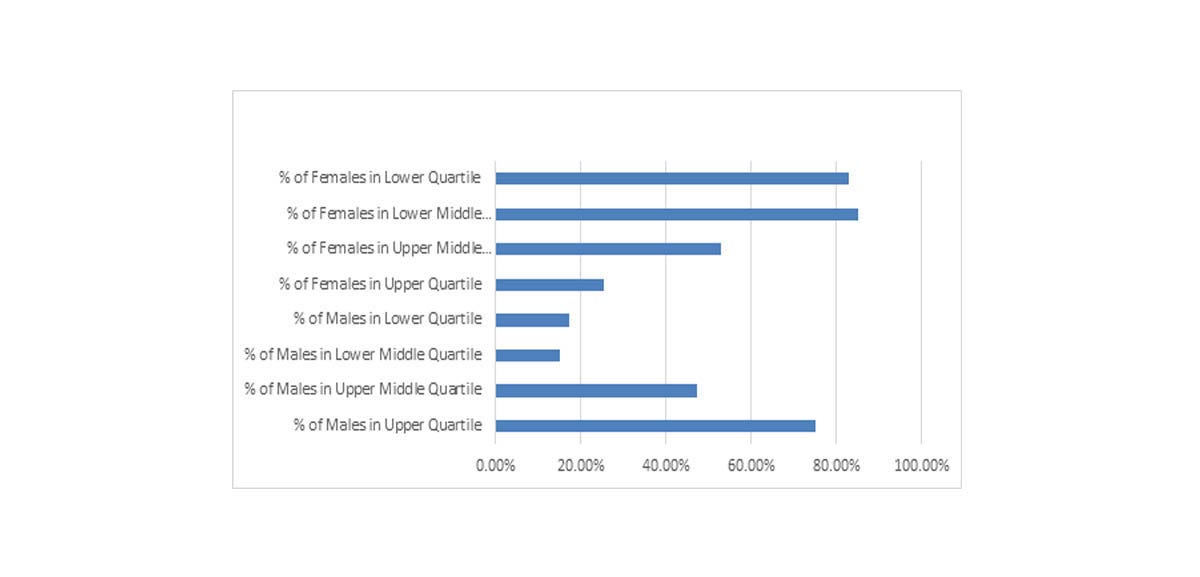 The GPS has identified the following key factors as contributing to the pay gap:
Occupational Segregation: Females continue to be under-represented within higher paid occupations;
Vertical Segregation: Females continue to dominate in the lower quartiles albeit the Upper Middle quartile is showing majority females.
Horizontal Segregation: Females and males dominating in specific occupations, for example, females dominate in sewing roles (non-shift work) compared to males dominating in knitting machine roles (typically shift work and attracting shift pay) and higher numbers of females continue to occupy part time roles.
Our strategy to decrease our GPG:
Reducing our gender pay gap continues to largely be dependent on increasing the ratio of females and males in positions that they traditionally do not apply for and we continue to look at recruitment strategies for these roles to encourage both genders to apply.
We will look at increasing flexibility where roles permit this to attract female applicants into more senior roles.
Supporting Development: We will continue to develop career pathways to enable long term development, progression and succession planning.
DR BRYAN JACKSON CBE
CHAIRMAN
For and on behalf of John Smedley Ltd